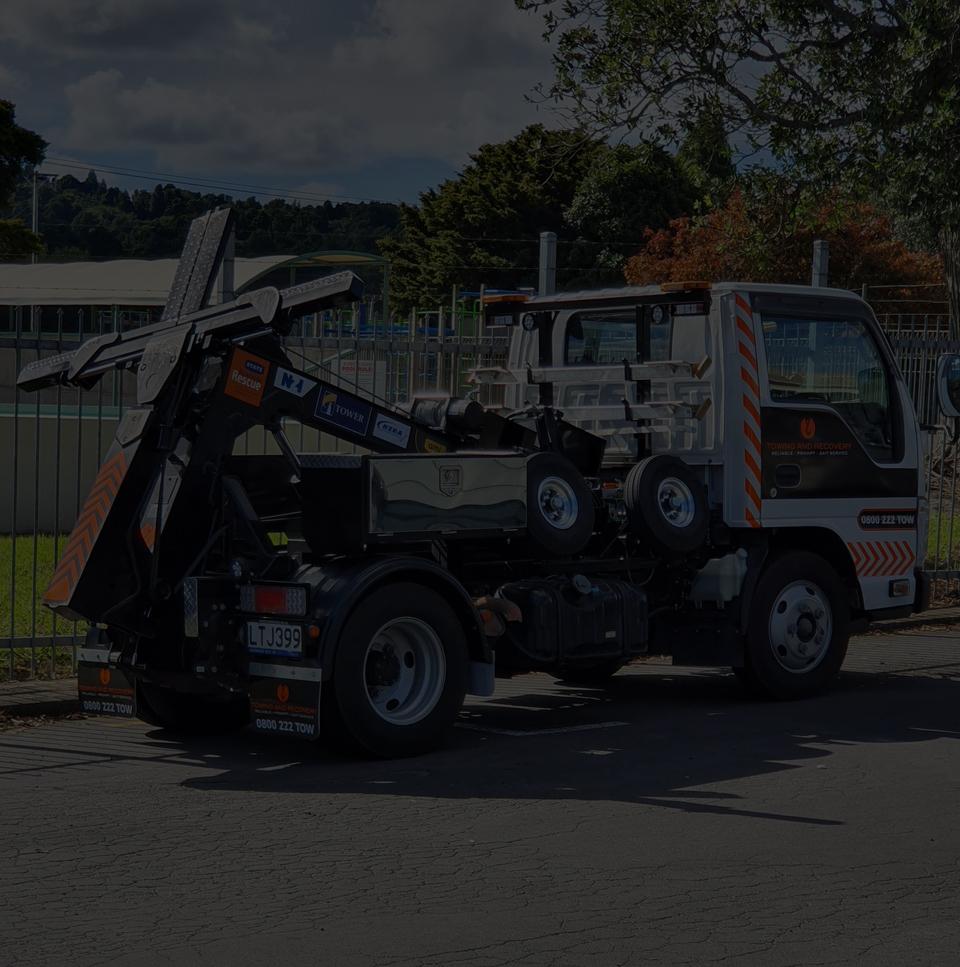 Auckland's 24/7
Never get stranded again with our car towing service available
all across Auckland.
View Our Services
Towing Service Provider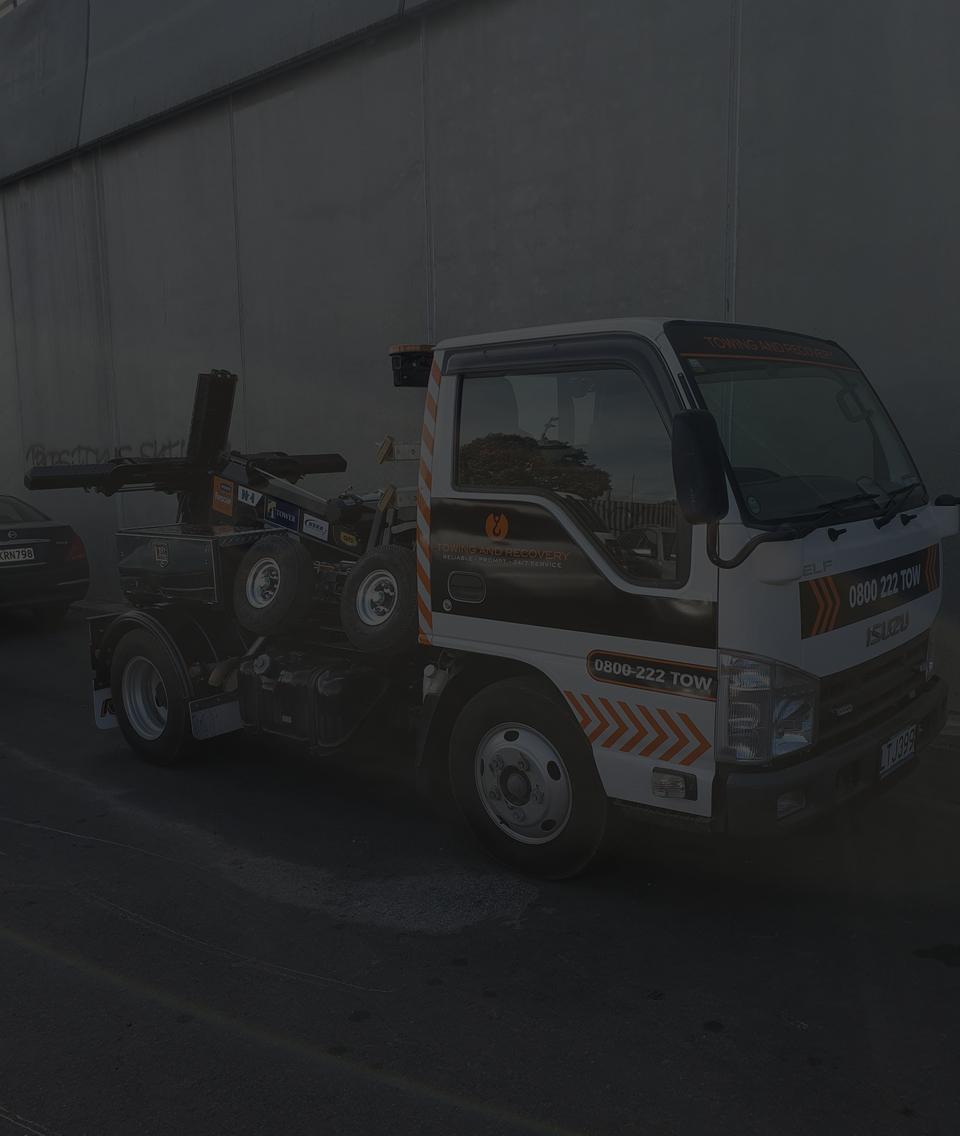 Call Us For Roadside
Our team is trained and equipped to help with any vehicle roadside problems across Auckland.
Contact Us
Assistance in Auckland

Your Complete Vehicle
Get in touch with us for any and all vehicle recovery
needs including towing, secure storage, roadside assistance
and vehicle lockouts
VIEW OUR SERVICES
Recovery Service Provider
Accident & Breakdown Management
Whether you need a vehicle towed, a vehicle stored, or roadside assistance or rescue anywhere across Auckland, Towing and Recovery are Auckland's reliable 24-hour-towing service provider. We strive to be a leader in our industry, so we put a lot of pride and care into making sure our trucks are well–equipped with high-quality gear and manned by well-trained staff. This ensures we are always ready to handle any situation you're find yourself in, from flat batteries to post-accident towing and more!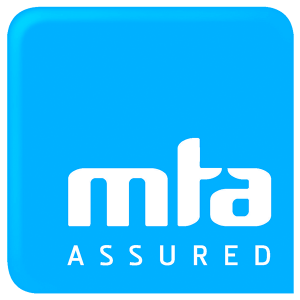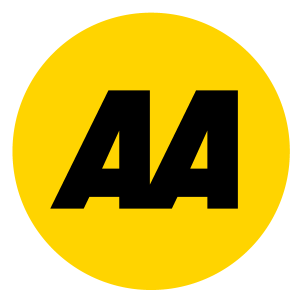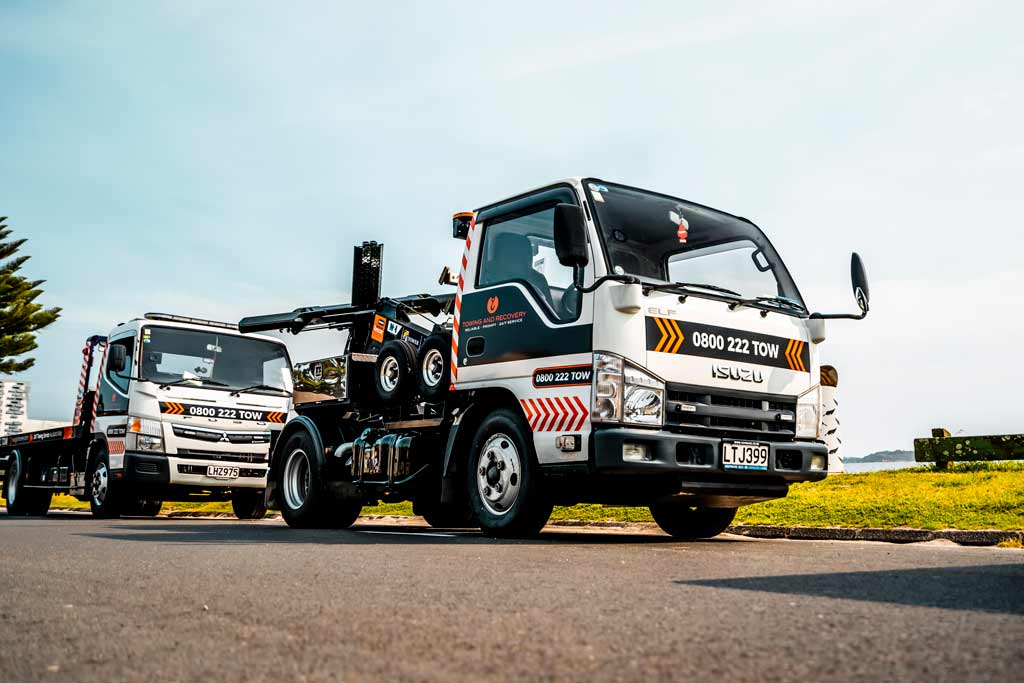 At Towing and Recovery, we're not only passionate about helping our customers, but also dedicated to helping local businesses! To show this, we offer dealership packages which are perfect for Auckland automotive workshops and dealerships. Our team of specialist technicians are fully licensed and insured to carry out all our services, from towing to roadside rescue and beyond, while our trucks are stocked with state-of-the-art equipment to ensure vehicles are safe and secure whilst being towed – there's absolutely no risk involved when incorporating us into business model!